Associated Press – Plymouth Meeting, PA –
While the world is exploding with Pokémon fever, there is a podiatrist in Plymouth Meeting, PA who is seeing an increase in business. Dr. Nicholas Pagano, a podiatric surgeon and founder of Barking Dogs Foot and Ankle Care, is concerned with the amount of injuries that are spawning from the new craze.
"This gives new meaning to the weekend warrior, people are getting off of their couches and chasing around these crazy things and running into multiple foot injuries. Overuse injuries like plantar fasciitis and tendonitis to direct trauma like stubbed toes and sprained ankles. This is due to wandering around unsteady ground as well as not paying attention to your surrounding environment from staring at their phones." says Pagano.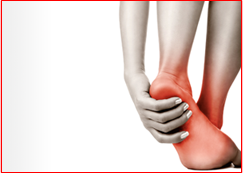 It's a problem that is going to get worse before it gets better. There are a few simple steps that Dr. Pagano recommends to prevent injuries.
"It's always important to STRETCH prior to activities and if you are going to focus on your phone, have a buddy to be your guide when walking around."
If you do suffer an injury, hope is not lost and Dr. Pagano is more than happy to help.
"We have instituted a SAME DAY POKEMON Appointment Policy, because of the need for immediate treatment. We're kinda of becoming the Pokémon Urgent Care Center of Montgomery County" says Pagano.
-Thomas L. Waldron, freelance reporter
-If needed to contact Barking Dogs Foot and Ankle Care for an appointment, please call Dr. Nicholas Pagano at 484.681.9485